Messe Muenchen India Develops its Own Online Platform for Reconnecting Businesses and to Serve the Industry
Press Release – Thursday, October 29, 2020
Messe Muenchen India answers the predicament of business networking and visitor engagement amidst the COVID-19 crisis with a singular, online platform for the exhibitors and visitors of The smarter E India.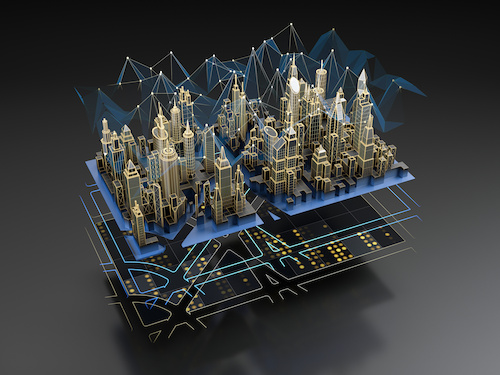 The unique online platform, designed and managed in-house will offer a streamlined exhibiting experience to global customers while protecting data and providing a real-time dashboard view to exhibitors on their engagement with buyers. The online platform will not only enable cross-selling products and services but it will also maximize the audience reach as well as return on investment.
The extensive spread of trade fairs offered by the company will also be accessible globally allowing international engagement by visitors. The newly developed platform will offer constructive solutions for networking and brand engagement. The aim is to provide a stage for year-round visitor and exhibitor engagements to foster business relationships, to connect, interact and transact.
The first edition of the The smarter E India online expo will be held from 9th to 11th December 2020. It will showcase an extensive range of products and services covering wide segment reach into solar, energy storage and electric vehicle along with engaging webinars, panel discussions as well as the Buyer-Seller Forum.
The smarter E is the most important innovation hub for events and topics driving the new energy world. Renewable energy, decentralization and digitalization are bringing lasting changes to the energy world.
This development demands cross-sector, intelligently connected concepts and solutions for the efficient generation, storage, distribution and use of energy. Under the motto "Creating the new energy world", The smarter E brings together up to four exhibitions to take an in-depth look at these topics, offering all visitors and exhibitors a unique platform for networking with major players from the most influential global markets to make a lasting impression.
For more details:
India contact:
Brijesh Nair
Project Director
Messe Muenchen India
+91-022 4255 4707
brijesh.nair@mm-india.in
International contact:
Kristin A. Merz
Head of Sales
Solar Promotion International GmbH
T+49 7231 58598-212
merz@solarpromotion.com
Messe Muenchen India
Founded in 2007 as wholly owned subsidiary of Messe München, Messe Muenchen India Pvt. Ltd. is one of the leading organizers of trade fairs in India with an extensive portfolio of B2B trade fairs covering various sectors: bauma CONEXPO India, electronica India, productronica India, drink technology India, LASER World of PHOTONICS INDIA, Intersolar India/The Smarter "E" India, IFAT India, analytica Anacon India/India Lab Expo, Pharma Pro Pack, Indian Ceramics, Smart Card Expo, MatDispense, VR-tech India, World Tea & Coffee Expo, Pack Mach Asia Expo and AirCargo India. Messe Muenchen India works closely with industry stakeholders to develop well researched trade fairs encapsulating the latest trends and innovations dominating the industry. Headquartered in Mumbai with offices in New Delhi, Bengaluru, Hyderabad and Ahmedabad, Messe Muenchen India connects global competence by bringing professionals together for business, learning and networking
About Solar Promotion International GmbH
Solar Promotion GmbH and its subsidiary Solar Promotion International GmbH organize global exhibitions and conferences in the fields of renewable energies and energy efficiency. The portfolio includes events for the areas of photovoltaics, PV production technologies, energy storage, smart renewable energy, solar thermal technologies, solar architecture, energy efficient buildings and the use of biomass in power generation. This includes the exhibitions Intersolar Europe, Intersolar North America, Intersolar South America, Intersolar India, Intersolar Middle East, Interpellets, Gebäude.Energie.Technik (GETEC) and the congresses Intersolar Europe Conference, Intersolar North America Conference, Intersolar South America Conference, Intersolar India Conference, Intersolar Middle East Conference, effizienz.forum and Pellets Industry Forum, among others.