Our objective is to increase the share of solar power in the global energy supply.
The smarter E and Intersolar conferences provide the solar and energy industries with platforms for sharing information and strategies. In collaboration with speakers, participants and partners, we shape the energy supply of the future.International experts discuss technological trends and market developments, as well as new business models and financing solutions.
The smarter E India Conference focuses on the areas of photovoltaics, PV production technologies and solar thermal technologies. We foster transnational knowledge transfer and best practice solutions while also bringing people together in accordance with our motto "Connecting Solar Business."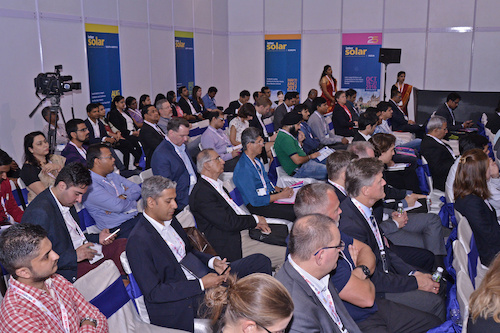 For the past 30+ years, we have been connecting stakeholders from the most influential markets in the solar industry – project developers and planners, manufacturers, suppliers, distributors, investors, politicians and associations. We have a comprehensive global network of partners in industry, science, politics and associations, which guarantees a first-class presentation program that reflects current trends and developments. Our international conferences are complemented by the Intersolar Summits, which take place in emerging and growing solar markets worldwide.